Appointment Reminders
Every appointment reminder system can reduce no shows, but does yours give your customers the experience they deserve? We targeted the pain points for customers interacting with appointment reminder systems and created a delightful appointment reminder experience for your patients.
Medicall365 provides HIPAA compliant appointment reminders for health care offices using computerized appointment software. Reports from your system can be uploaded into our automated appointment reminder interface dynamically or manually via an Excel or CSV file. Once uploaded and scheduled, our system automatically contacts patients with upcoming appointments by phone, email, or text message. Instead of having a single employee in your office spend hours making reminder calls, let us contact your patients via their preferred method of communication in mere minutes. Our robust system can call, email, and text all your patient message reminders simultaneously. After the reminders are sent, a detailed report is compiled entailing the result of each reminder, which is then sent on to your office.
How it works
Subscribers can have appointment reminders transmitted to patients via phone call, email, and text message. It is also common to request that additional information be sent based on the appointment type. For instance, depending on whether your patient is scheduled for a new patient or existing patient appointment, needs laboratory work, is coming in for surgery, needs to bring specific paperwork to the appointment, or must adhere to any specific dietary or activity restrictions prior to the appointment, we can include that information with the reminder dynamically through the "appointment type" classification from your appointment software.
Medicall365 is also able to include pertinent information in messages, such as directions to the office or instructions for how to validate parking. Since our system is developed in-house, we allow endless customization options to ensure that both you and your patients get the information you need. Clients work alongside our team during the configuration process and have total control over the messaging to the patient.
Phone Call
Typically, phone appointment reminders will include the name of the office, the patient's name, the date/time of the appointment, and a prompt for the patient to confirm or cancel the appointment or to request a callback from the office. Our system detects whether the call has reached a person or gone to voicemail and plays the appropriate message. The message played to a person and to voicemail are both customizable by the subscriber.
Whether a person or a voicemail system is reached, every reminder starts with something like this:
This is the office of Dr. Fillmore calling with an appointment reminder for Paula Warren. You have an upcoming appointment on Tuesday, April 12th at 2PM.
If a person is reached, the caller will also hear
To confirm your appointment press 1. To cancel or reschedule press 2. For a callback, press 3. To repeat this message, press 4. For additional information, press 5.
If the system has reached a voicemail, the caller will instead hear
Please call us at 303-555-1212 to confirm your appointment.
Every aspect of your customer's experience is customizable. We've selected these defaults because they address the most common issues customers have had using other appointment reminder systems.
Email
Emailed appointment reminders are sent to a patient's personal email address and can include the appointment date and time, along with any additional information the subscriber wishes the patient to receive. The email appointment reminder will also provide the patient with options to confirm or cancel the scheduled appointment.
Text Message
Text message appointment reminders are sent to the patient's cell phone. In addition to the appointment information such as date and time, we can also include any information you would like us to send to the patient. The text message will allow the recipient to confirm or cancel the appointment by replying to the text message with the appropriate response.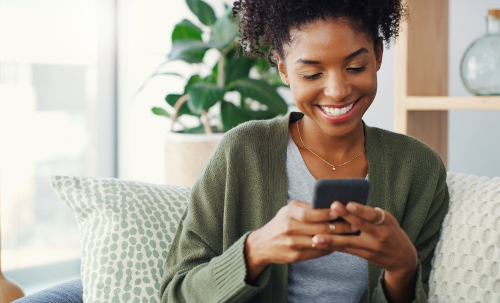 For all reminders, results are tabulated as soon as a response is received, and a report is generated. This report can either be uploaded into the subscriber's computerized appointment system or provided by Medicall365 to the subscriber and available for review and download via our appointment reminders management portal.
How we do it
At a time of your choosing, appointments are uploaded in Excel or CSV format. If your office utilizes a computerized appointment system, we are often able to interface directly with the system and the appointments can be uploaded and downloaded automatically.
Automatic – If your computerized appointment system allows, we can configure the system to automatically upload appointment reminders to our servers and run dynamically.
Manual Upload/Download – When a subscriber's computerized appointment system does not allow the process to run dynamically, our administrators have a schedule to process your appointment jobs manually at specific times as per your request.
Account Setup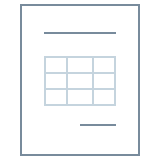 Step 1
Request a free quote for appointment reminders online or by calling (800) 450-0544. You'll be assigned an account manager who will send you account setup forms and answer any questions.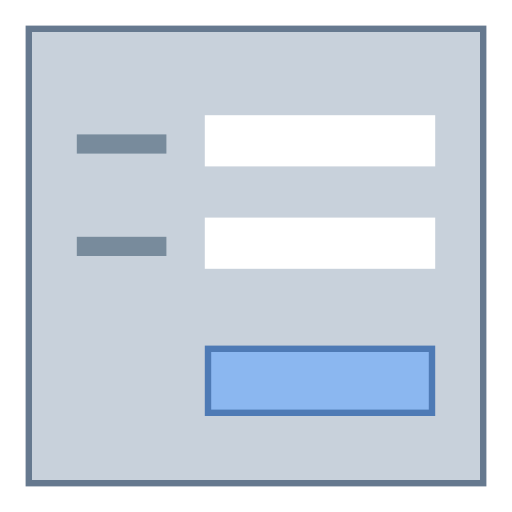 Step 2
Once you have returned your completed account setup forms, our programmers will get to work configuring your account. If any details are unclear or ambiguous, your account manager will contact you to clarify your instructions. Our programmers will test your account to make sure it is working correctly.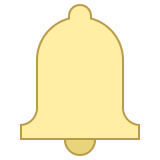 Step 3
Your completed account will be turned over to your account manager who will contact you to let you know that the setup is complete. At this point, you will be able to begin sending reminders immediately.
Appointment Reminders Pricing
Outbound phone calls are 30¢ per minute prepaid and 35¢ for overage minutes.
Text Message Pricing
| Text Messages | Price |
| --- | --- |
| Up to 1,000 text messages | $150.00 monthly |
| Up to 2,000 text messages | $290.00 monthly |
| Up to 3,000 text messages | $430.00 monthly |
| Up to 4,000 text messages | $560.00 monthly |
| Up to 5,000 text messages | $700.00 monthly |
Email Pricing
| Emails | Price |
| --- | --- |
| Up to 1,000 emails | $75.00 monthly |
| Up to 2,000 emails | $145.00 monthly |
| Up to 3,000 emails | $215.00 monthly |
| Up to 4,000 emails | $280.00 monthly |
| Up to 5,000 emails | $350.00 monthly |
Setup
There is a 60-day waiting period for account setup.
Support minutes are charged at 75¢ with 10 minutes of support included each month.
The setup fees are as follows:
EMR Interface - $4,500 in addition to any fees imposed by the EMR vendor before account programming
Manual Upload - $2,250 before account programming
If you are curious about our appointment reminders service, please don't hesitate to call us at (800) 450-0544. We'd love to discuss how we can help simplify your workload.